Paren Homestay Offers array of accommodation options ranging from the Wood Cot Cottage, these ethnic cottages come with proper amenities and exudes lot of coziness and warmth.
Booking is now very simple! One click booking with WhatsAap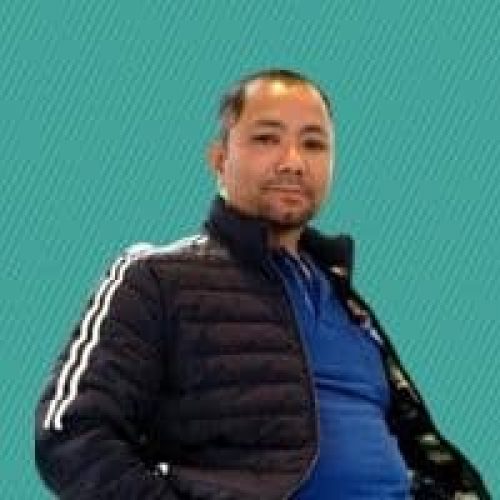 Our host Mr.Binond Sotang is a school teacher in the profession, and is known as a respected person in the local area. The hospitality of Mr. Sotang impresses the tourist in many ways and he has a very good knowledge about this area.
ACTIVITIES AT PAREN HOMESTAY
Paren Homestay is situated on Todey hill of Jhalong North Bengal. Paren at an altitude of (2500ft) is a tranquil hill Homestay. In the northern part of West Bengal, it is adjacent to Bhutan.
Undulating stretches of green deciduous trees and myriad verities of orchids are the feasts to eyes. Come the season, exotic orchids, flowers break into a riot of colors. Do a bit of introspection sitting on the edge of the meandering rivers.
Or if you want an adrenalin rush trek up to the Todey or Tung-Sung.
Paren has situated just 4km. uphill from Jhalong river camp of Kalimpong district. It is another beautiful and important hill station at the Tendu Range of Bhutan in West Bengal.
You can explore a variety of exotic flowers like lilies, ferns, cactus-es, palms, etc in our garden.
A little about Paren Homestay
Welcome to Paren Homestay paren dooars
, a home away from home which has a very homely and friendly environment.
The location of the guest house provides a perfect getaway for people who want to avoid the hustle and bustle atmosphere and surrender themselves to pure relaxation and luxury.
The scenic view, the peacefulness, fresh air, and cleanliness relate to the guest house surroundings.
Keeping in mind the budget for travelers, we have two categories of accommodation from a cottage or ten-bed dormitory of your own with a private lawn near the swimming pool.
We have 4 well-appointed, comfortable cottages, spread across the property.
Booking is simple with WhatsApp